Plusword 🕹️ Telegraph word game
What is Plusword Game? Plusword is a word game that challenges players to fill a grid with the correct letters. Unlike the popular Wordle game, this game focuses on grid completion. In this game, you must solve all grids with the correct answers. We will explain to you what this Telegraph word game is about, how to download it, and why you should play Plusword online. If you love word puzzles and brain teasers, we think you will enjoy this game!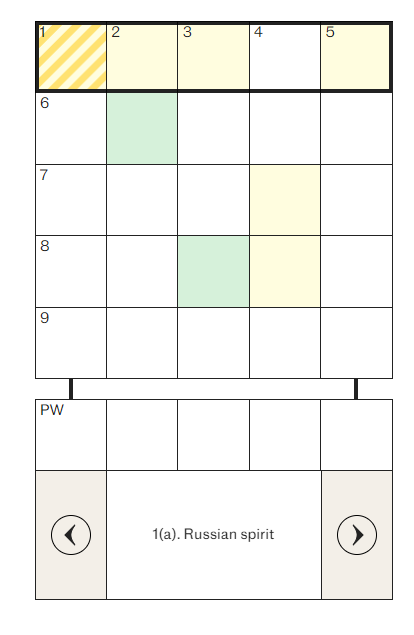 Telegraph word game
This is a daily game that can be played once a day in today´s challenge mode or you can play you can play as many times as you want in infinite wordplus mode. Wordplus is a game on you have to complete the puzzle, the difficulty increases compared to the original crosswords and we are going to teach you how to play it with tips and tricks to improve your skill.
Plusword today answers
If wwant to solve all answers in Plusword game, here you can find all solutions Plusword today.
Play plusword, the Telegraph word game
It is a simple pastime that has gone viral thanks to its simplicity, and the fact that you only have a daily attempt to solve its challenge. This online game is a completely free word guessing game with no need to download anything or install the game.
You must solve the words used to complete the puzzle. As you choose, you can help yourself with the hints that the game gives you. You can play Plus Word now at telegraph.co.uk/plusword where a new crossword is published every day at midnight.
This Word game don´t allows players to play a new game again after finishing the day's game in daily mode. If you want to play infinite croswordle, we will explain how to do it if you continue reading.
Rules
Solve the crossword, then use letters in the shaded squares to complete the additional game.
A letter in a green square appears in the same column in the game as it does in the crossword.
A letter in a yellow square appears in the game, but in a different column than it does in the crossword.
There is only one possible answer for the game; it may be that the game contains letters that aren't found in the crossword, but it can always be worked out logically without guessing.
You can enter the word at any point, but you must complete both the crossword and the game to complete the puzzle.
A brand-new Plus Word will be available every day at midnight.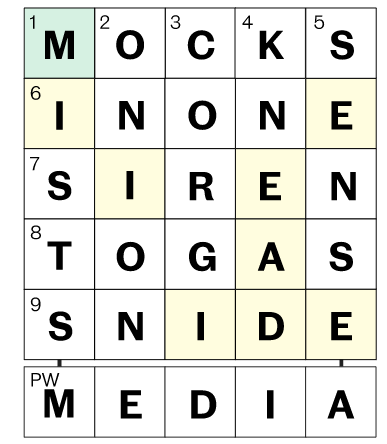 Plusword website Telegraph Game
If you want to play, you can click here to play online free. Every day, a new daily puzzle is chosen for you. Play this word puzzle game here:
F.A.Q. (Frequently Asked Questions)
How do I play Plusword Game?
To play Plusword Game, you need to fill in the grid with the correct letters to complete the words. The letters can be entered horizontally or vertically, and each letter can only be used once per word. The goal is to complete all the grids with the correct answers.
Is Plusword Game suitable for all ages?
Yes, Plusword Game is suitable for all ages. It's a fun and challenging game that can help improve your vocabulary and language skills.
Are there any hints or tips to help me solve the grids?
Yes, Plusword Game provides hints to help you solve the grids. You can use the hint button to reveal a letter in the word, or use the shuffle button to rearrange the letters in the grid.
Can I play Plusword Game offline?
No, Plusword Game requires an internet connection to play. It's an online game that you can play on your computer or mobile device.