Genshin Wordle – Genshinle
Looking for Genshinle? Genshin Wordle is a game based on the famous word game wordle but adapted this time to guess a genshin character. We are going to explain to you what the Genshinle wordle game consists of, how to download it and why play Genshin Wordle online.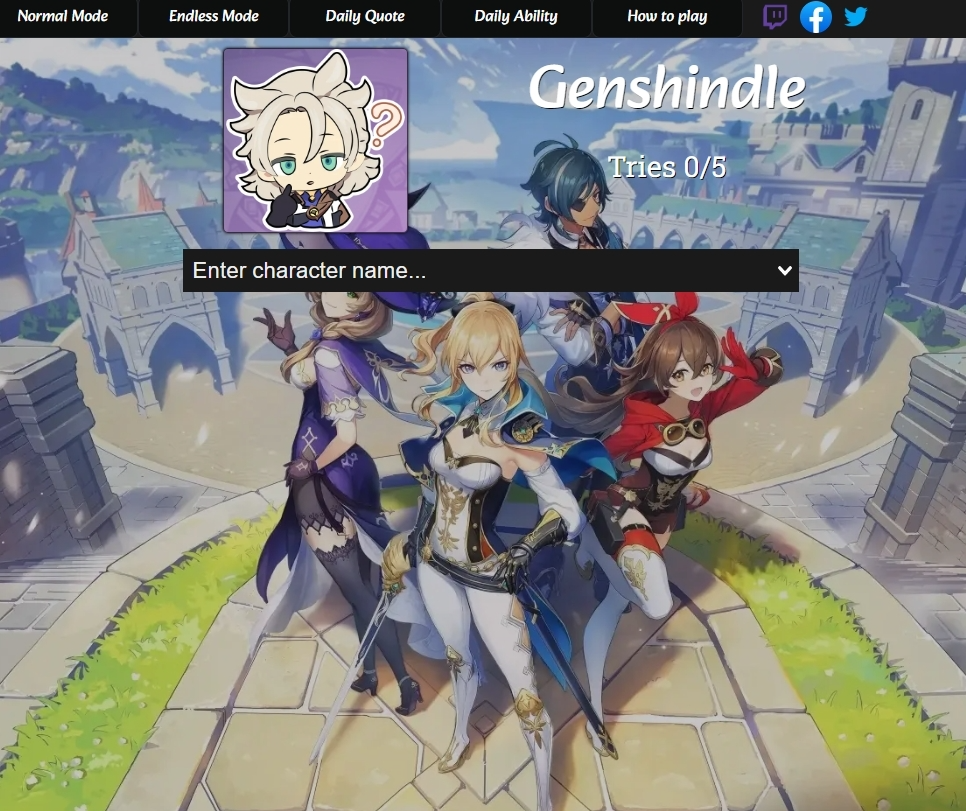 How to play Genshinle
Type the name of the character in the input field and select it. Corresponding colours will show which characteristics of the character are correct. You have 5 tries to guess.

Play Genshin Wordle normal mode
This is a daily game that can only be played once a day, we have tried it and we are already looking forward to playing it again tomorrow to share our results solving the Genshin Wordle game with our friends. Genshindle is a Daily Wordle Web Game based on Genshin Impact characters. Experience 3 different daily game modes!
Alternatives to Genshin Wordle
Genshindle – Daily Ability
New game mode Daily Ability, where you have to guess character by one of it's skills, number of tries in Daily Quote changed from 10 to 5, UI changes.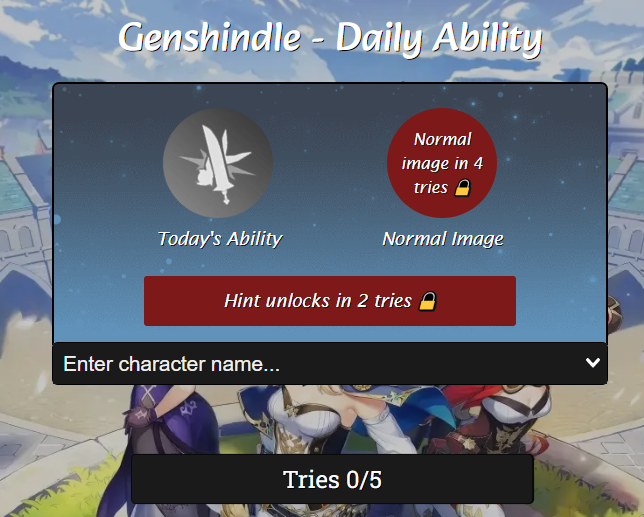 Genshindle – Daily Quote
Quote Mode, a new game mode is now available to play, minor changes in UI.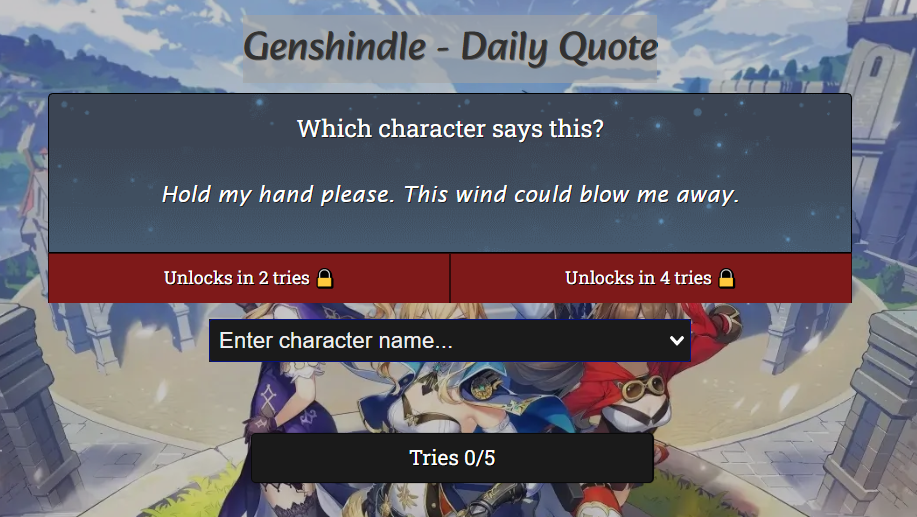 Genshin Wordle – Endless Mode
In normal/endless mode gender field has been swapped for ascension materials.